Meyer Werft delivered in December 2021 the new ship AIDACosma. 337 meters long and with a capacity of, 5400 passengers, is AIDACosma a mix of highlights from the whole AIDA fleet. The impressive ocean deck with an infinity pool and the breathtaking panoramic view lead to enjoy a wonderful stay on this incredible ship. We, at CTModule, are proud to be part of the Unified Communication Technologies on board of this ship. Callisto is taking over all necessary interactions to enhance the Cisco Call Manager functionalities on board of the ship. From wake-up calls, housekeeping, to alarming scenarios; Callisto covers every communication need on AIDACosma. Where reliability meets precision, Callisto comes into place as our products and services are constantly optimized to commit AIDACosma and AIDA's customers expectations.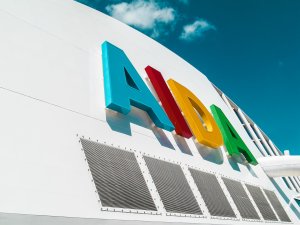 AIDACosma is the second ship of the AIDA fleet which is powered 100% by environmentally friendly liquefied natural gas (LNG). Environmental protection is also one of Callisto's goals, as the green IT approach leads to maximum cost efficiency in infrastructure and in the use of the platform over the entire usage cycle.
With this ship the entire AIDA fleet is now equipped with Callisto.
AIDACosma and Callisto are sailing together towards an unforgettable guest experience.