Our exciting, brand-new website is live and showcases our new corporate design! Discover new features like the simple and great overview of all our Modules and Collections for each market. Our website doesn't just have a new look. We also added a Solution and News section where you'll find Enterprise, Cruise, and Hospitality market information. Whether you are a Service Provider or a System Integrator, a large or small Enterprise looking to enhance its UCC solutions, we've got you covered!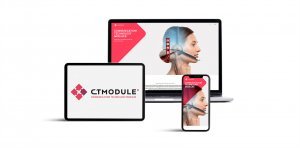 Now, it's quicker and easier than ever to book your Demo or to request an offer.
"We are a different company from the CTModule that started 25 years ago", said Jürg Fund, CEO and co-owner of CTModule. "All of us worked towards a common goal: Be THE PLATFORM for today's and tomorrow's UCC needs. As part of this ongoing evolution, we changed our brand and developed a new website that reflects current standards – we changed in style but not in quality."
CTModule invites all visitors to explore the new website.